The landscape will show more details
Remote Monitoring
1. Click the Remote Monitoring in the main menu (Me -> Remote Monitoring in IOS) and all the activated printers under the login account will be listed.
If the printer is not in the list, the following steps should be performed:
a. Activate your printer with your Uniz account
b. Enable the remote monitoring:

Select the printer in Printers, turn the Remote Mornitoring switch on if it is off in printer control panel.

c. The printer version is low:


The firmware version of the printer needs to be 3.13 or higher. Please update firmware to the latest version.
2. Select the printer from the list and open the printer control panel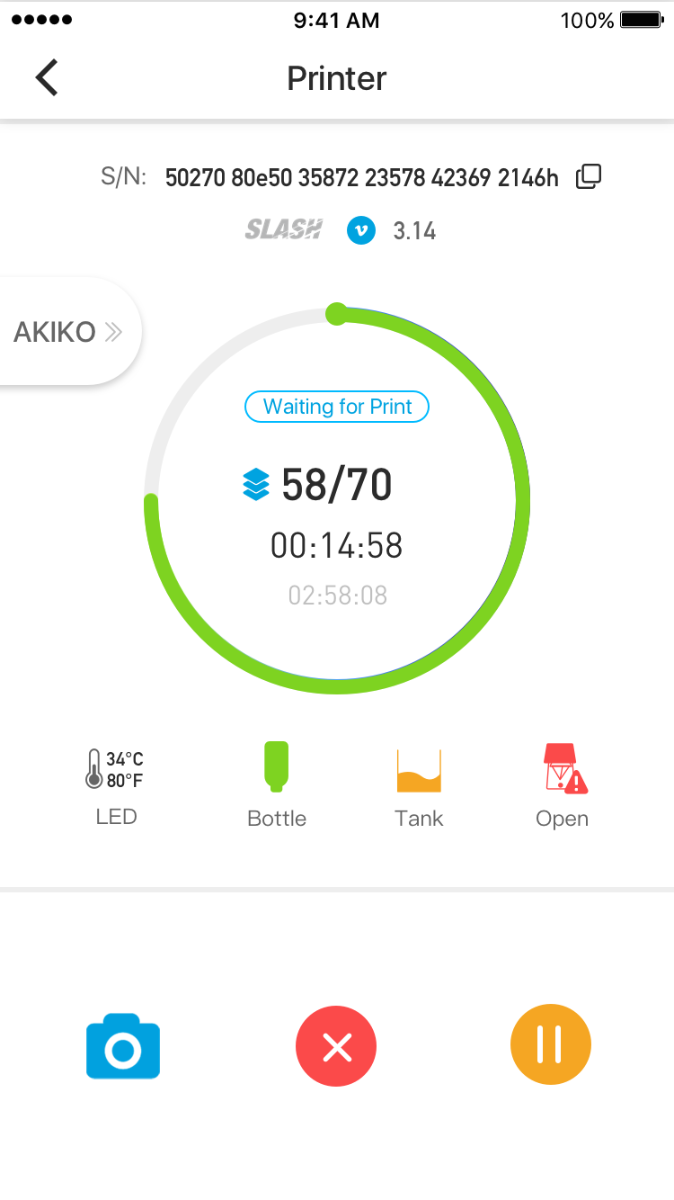 The printer status is on the upper half and the control panel is at the bottom:
• The printer status under remote control and the status in LAN are consistent. View Printer control with Wi-Fi for more details.
• The remote control panel:

:Get real-time photos from the printer camera. All photos are stored in cloud and only the printers' owners have access to these photos. No data will be collected by the Uniz Company.
: Suspend the printing task.
: Cancel the printing task.
Was this article helpful?
0 out of 0 found this helpful
Return to top