UNIZ Software
UNIZ Software Suite provides a couple of options preparing your next print on your SLASH/ SLASH+ printer.
UNIZ Desktop
UNIZ Desktop (PC/Mac) provides the most convenient tools to arrange, support, and slice your models for optimal results, and easily upload your print with printer's tethered connectivity features. With UNIZ Desktop, you can prepare, manage, monitor and share your prints.
Now supporting 2 languages: English and Chinese.
Uniz Desktop for SLASH
Customizable Z resolution profile
Unique vector-based ultra-fast slicing algorithm
Multi-printer management
Ultra large model size
Built-in advanced model repair
Version Notes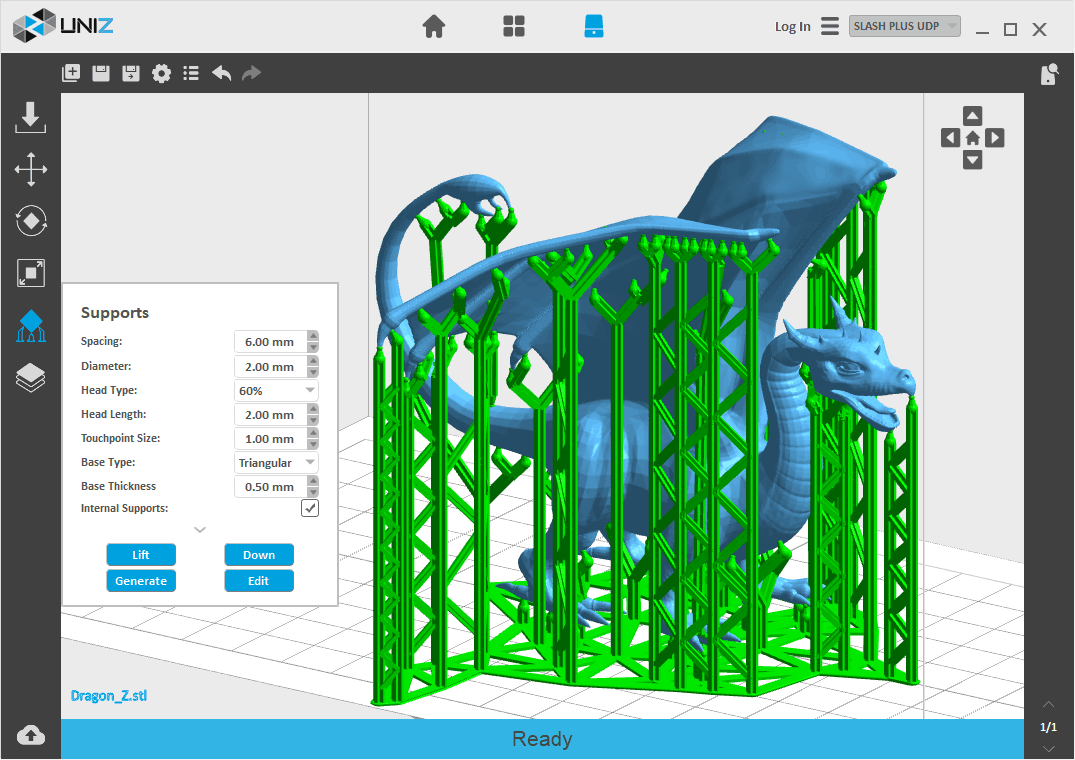 Customizable Z Resolution

Select the portions of your model that you want to print in higher or lower resolution.

Z Smart support

The most advanced automatic and manual support generation and modification algorithms.

Advanced printing control

Control multiple printers tethered or wirelessly and run your own printer farm.

Cloud printing

Easiest to use cloud solution, monitor printing online with any mobile device.
UNIZ App
One-click printing
With UNIZ One-click printing App, your next print can be as easy as a few touches on your smart phone or tablet. You can also monitor or cancel the printing process from anywhere with your mobile device.
Download directly from our pre-validated online model store and start printing with one touch.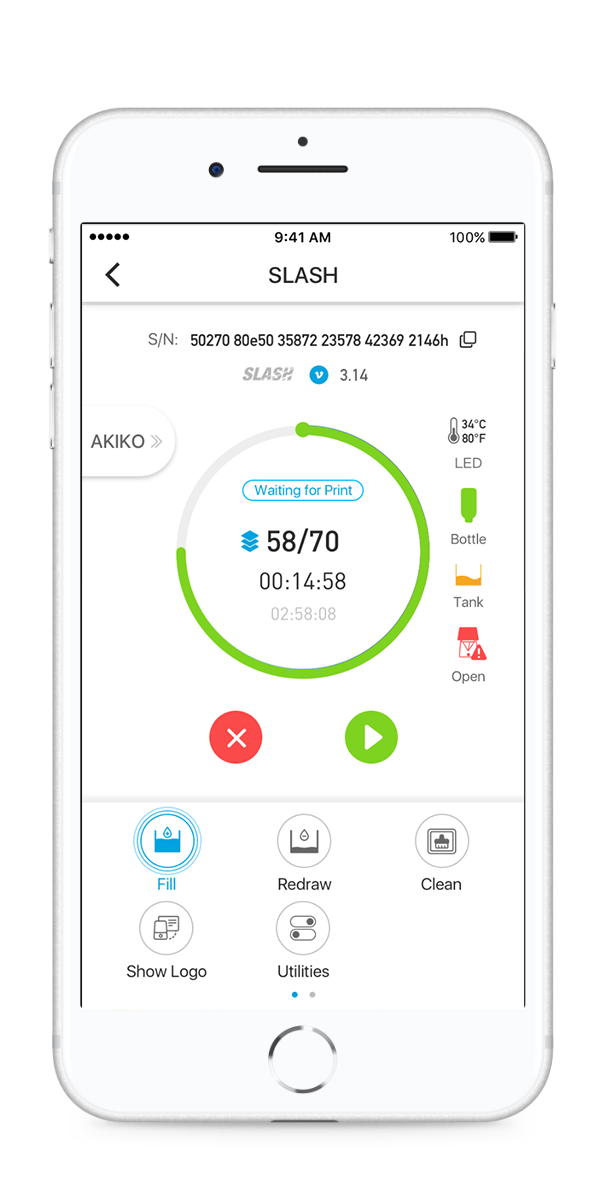 Acquire printer status and control printers within local Wi-Fi network.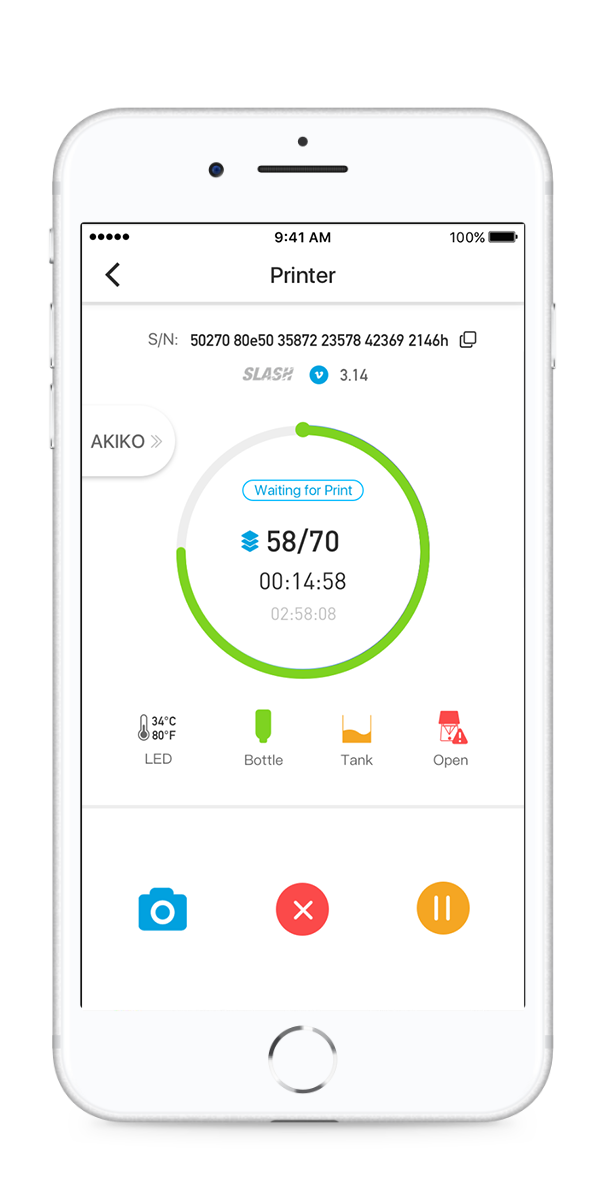 Get real-time photo of prints, and control print from anywhere with your mobile device.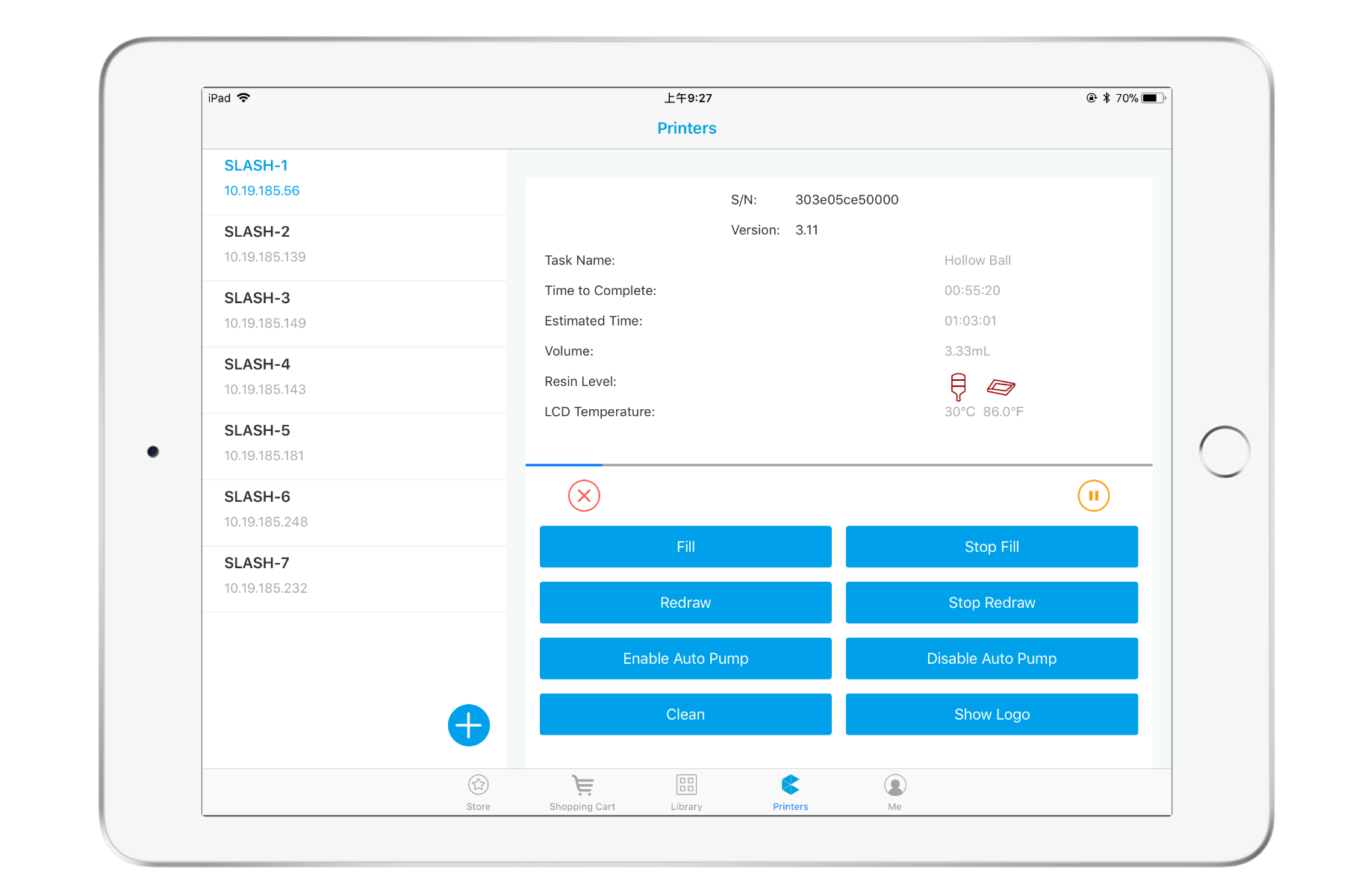 Manage multiple SLASH 3D printers. Monitor and control your printers from either local or mobile wireless network.