The 2023 IDEX Dental Equipment and Materials Exhibition will take place from May 25th to 28th at the Istanbul Expo Center, attracting dental professionals and businesses from around the world. As one of the most important events in the global dental industry, the exhibition will provide a platform for extensive exchange and in-depth discussions on various dental devices, materials, software, and services. The event will showcase digital and intelligent equipment, as well as various fields including oral medicine, oral surgery, and cosmetic dentistry. The latest dental technologies and products, such as digital technology, 3D printing, CAD/CAM systems, dental laser technology, and dental materials, will also be on display, bringing attendees the latest industry trends and cutting-edge technologies.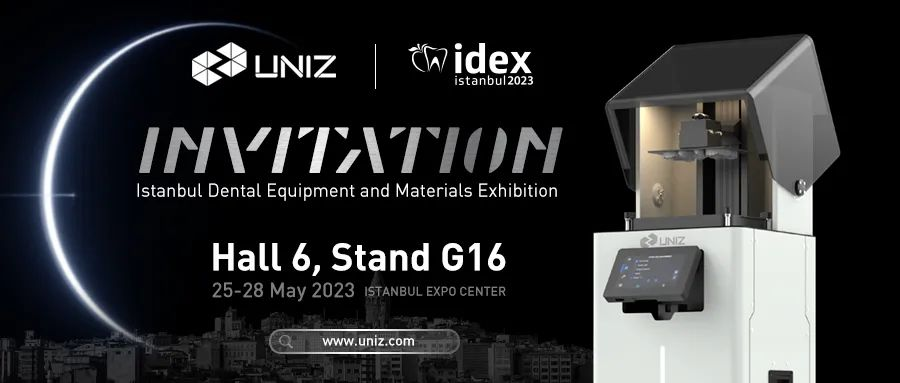 As a pioneer and leader in global LCD curing technology, UNIZ has been committed to technological innovation, patent technology, and product upgrades since its founding in 2015. Our personalized digital dental solutions have received praise from partners such as clinics and denture manufacturers worldwide. One of our core technologies is 3D printing technology, which has provided vital support for the development of digital dental technology.
In the field of digital dental applications, speed and accuracy are critical factors. NBEE, our star product, is currently the world's fastest dental model printing device and is sure to attract even more attention at this year's IDEX exhibition. In addition to NBEE, we will also showcase a fully integrated dental solution, including 3D printing equipment, post-processing equipment, dental slicing software, and more resin applications. These solutions can meet the needs of different clinics and denture manufacturers, providing them with more efficient and accurate digital dental production methods.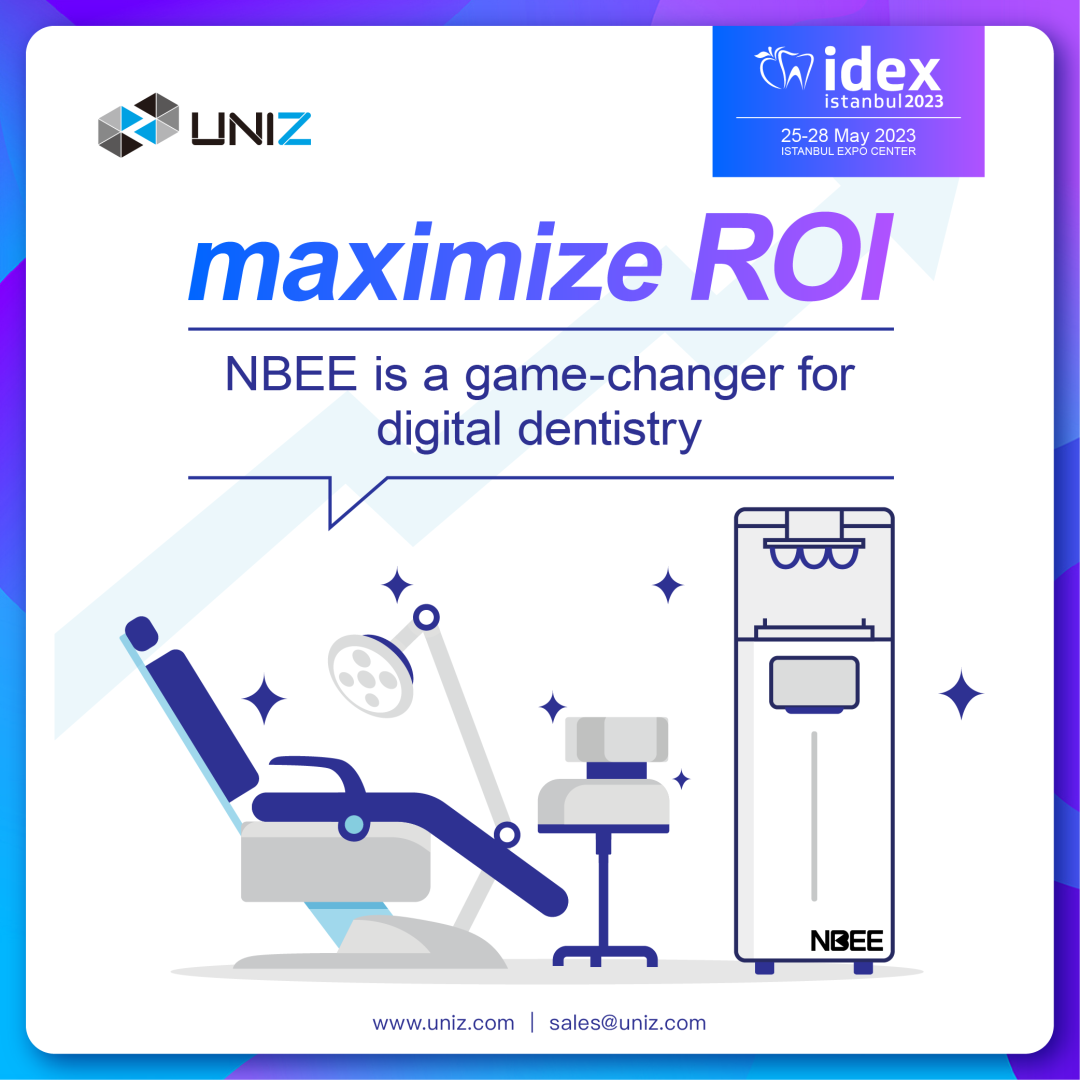 The development trend of digital dental technology is accelerating, and 3D printing technology is an important part of digital dental technology. It can provide high-precision, high-efficiency, and personalized solutions, simplifying the tedious operation process of the traditional dental industry. By using UNIZ's advanced 3D printing technology, ultra-fast 3D printing equipment, and high-precision dental materials, each dentist can maximize their efficiency and provide better treatment plans and care for their patients.
In the development of digital dental technology, UNIZ will continue to maintain its leading position in technological innovation and patent technology, providing customers with more comprehensive and efficient digital dental solutions. We believe that the future of digital dental technology will be even broader, and UNIZ will continue to play an important role in contributing to the industry's development.
UNIZ will showcase its innovative technology advantages and strength at this year's IDEX exhibition, exploring the forefront and applications of digital dental technology with industry experts from around the world and contributing to the development of digital dental technology.

For more information, contact our sales team at  sales@uniz.com. We are happy to answer your questions and get you acquainted with UNIZ.
See You at IDEX 2023 in Turkey!
Booth Hall 6, Stand G16