Uniz Technology LLC is delighted to announce its participation in "the 158th Chicago Dental Society Midwinter Meeting 2023 held in Chicago, Feb. 23-25, 2023.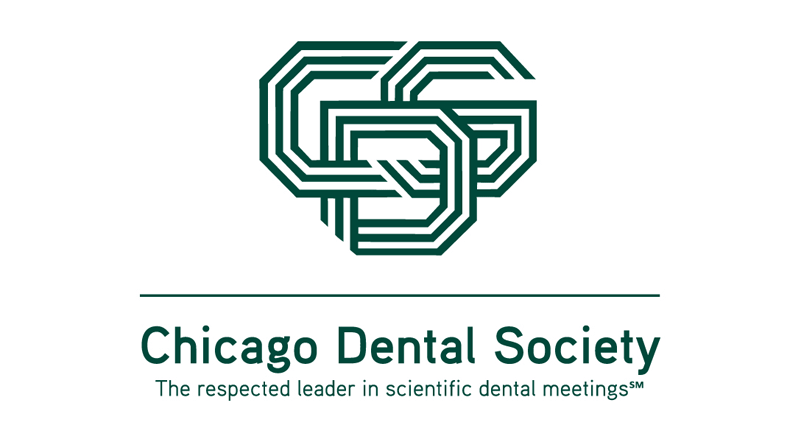 About the Event
Elevating your knowledge and career is at hand at the best scientific dental meeting in the US. Leading dental speakers sharing unmatched continuing education and the industry's top exhibitors will gather to share the latest dental products and services. Midwinter Meeting 2023 combines business meetings, workshops, presentations, and commercial exhibitions.
Uniz Technology LLC - Exhibition Location
Booth -1938
McCormick Place - West Building
2301 S Indiana Ave, Chicago, IL, 60616
Exhibition Date
February 23-25, 2023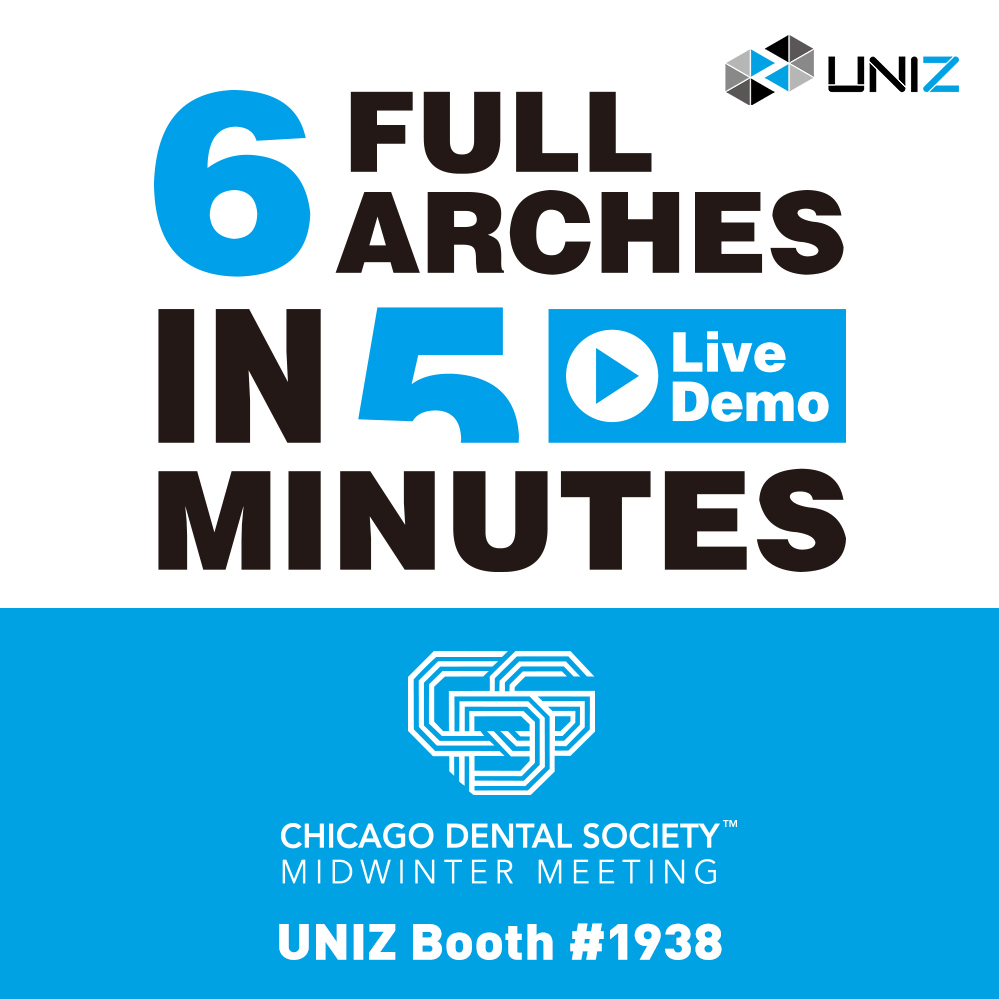 UNIZ, a leading provider of cutting-edge technology in the dental industry, is proud to announce the unveiling of its latest innovation – the NBEE 3D printer. This state-of-the-art machine is designed to revolutionize the way dental professionals produce prosthetics and orthodontic models and promises to be a game-changer in the world of digital dentistry.
With its groundbreaking speed, the NBEE 3D printer can print 6 full arches in just 5 minutes – a feat that is 5 to 20 times faster than any other dental printer on the market. This impressive speed not only saves time but also allows dental professionals to produce more models in a single day, thereby increasing productivity and efficiency.
Furthermore, our whole workflow includes slicing software, a 3D printer, post-curing machines, full range of resin supplies, which offer our customers an optimal solution with cost efficiency, service productivity, and personalized patient care.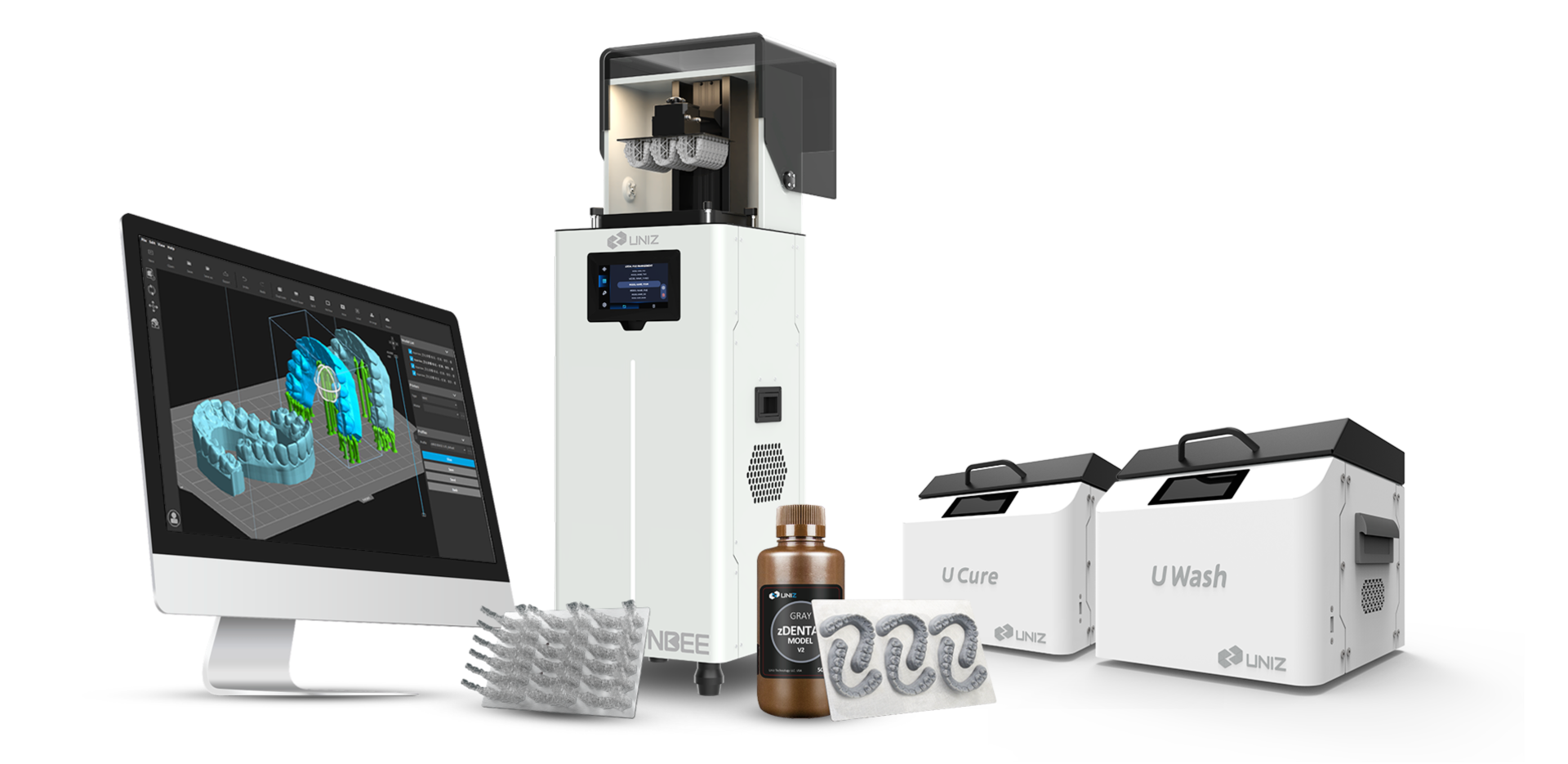 We are confident that NBEE's unparalleled performance delivers cutting-edge printing solution to professional dentists.
For more information, contact our sales team at sales@uniz.com. We are happy to answer your questions and get you acquainted with Uniz.
See You at Midwinter Meeting 2023 in Chicago!