AAO Annual Session, the leading global event in the field of orthodontics, is taking place in Chicago from 21st to 24th April, bringing together dental professionals and manufacturers from around the globe. At the fair, UNIZ is showcasing its new cutting-edge product innovations, including a 3D printer, post-curing devices, slicing software and a vast range of resins.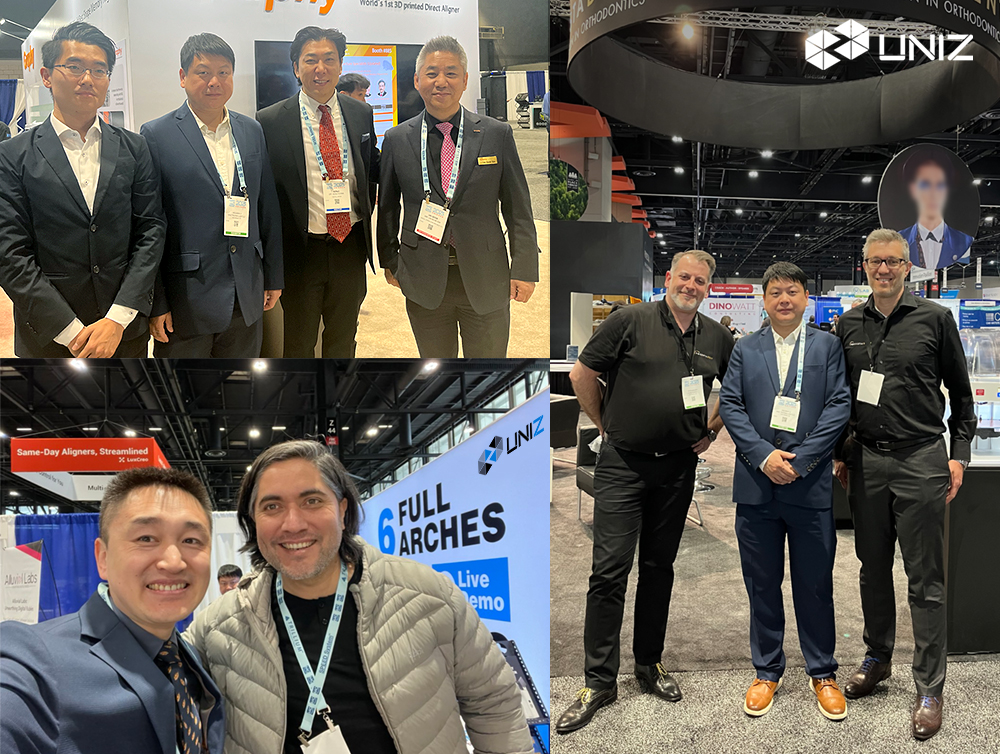 The 3D printer NBEE combines unfathomable speed, impressive accuracy of ±50μm and remarkable reliability, to provide a real one-stop-shop for dental practices and labs, suitable for everything from aligners models and denture bases to night guards and surgical guides.
Chairside 3D printing is the next evolution in one-visit dentistry, allowing practices to offer new same-day services to their patients. Built with this in mind, NBEE addresses completely the needs of high-speed dental 3D printing, enabling users to 3D print a plate of 6 dental models in 5 minutes or 10 clear aligners in 29 minutes. With this world-record speed, NBEE empowers dental professionals to maximize the efficiency of their clinics and to provide the best customized dental care to patients.
UNIZ also showcased a comprehensive workflow at AAO 2023. To reduce the resin smell in dental facilities, UNIZ has recently added U Air to its product portfolio. What's more, UNIZ also offers a wash system and a cure system, dubbed the U Wash and U Cure, to help dental clinics to achieve a true same-day workflow by making all work steps fast and smooth.
We believe that NBEE's unmatched performance delivers the cutting-edge printing solution to the professionals and visitors.
For more information you may need, please visit our website: www.uniz.com and contact us at sales@uniz.com.
Wish to Meet You at AAO 2023
Booth #898