Over the last couple of months, COVID-19 has become a widespread pandemic. According to Worldometer, there have been 785,777 confirmed coronavirus cases and 37,815 deaths by March 31st, 2020 in the world.

(Source: worldometer)
Healthcare workers around the world are facing a shortage of critical medical safety and testing equipment. UNIZ is dedicated to providing high-end 3D printing equipment to resolve this shortage. Last week, we provided a guide on how to make a 3D printed Mask Multiplier. This week, we designed a PPE Face Shield which can be produced and assembled quickly.
Face shields are a key piece of equipment for frontline healthcare workers operating in close contact with COVID-19 patients. This can protect a healthcare professional from exposure to droplets containing the virus expelled by patients when they cough or sneeze.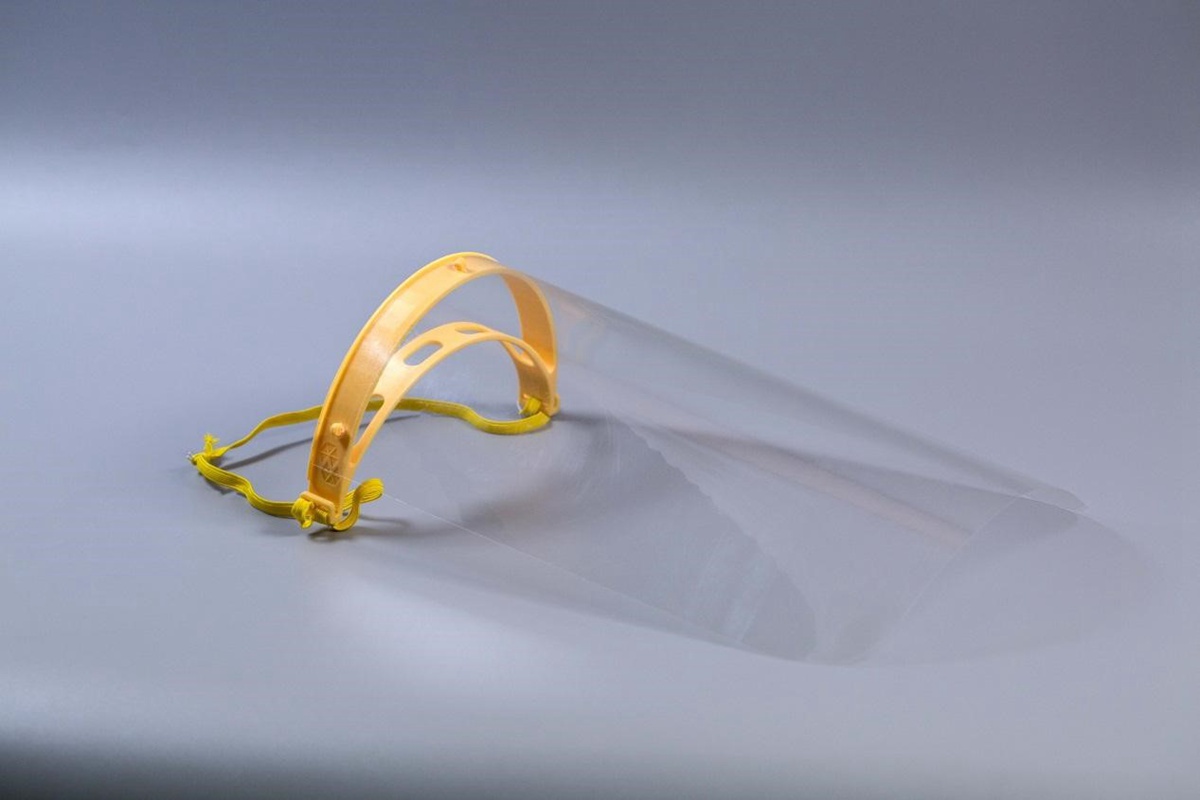 Assembly Guide
1. 3D Printed bracket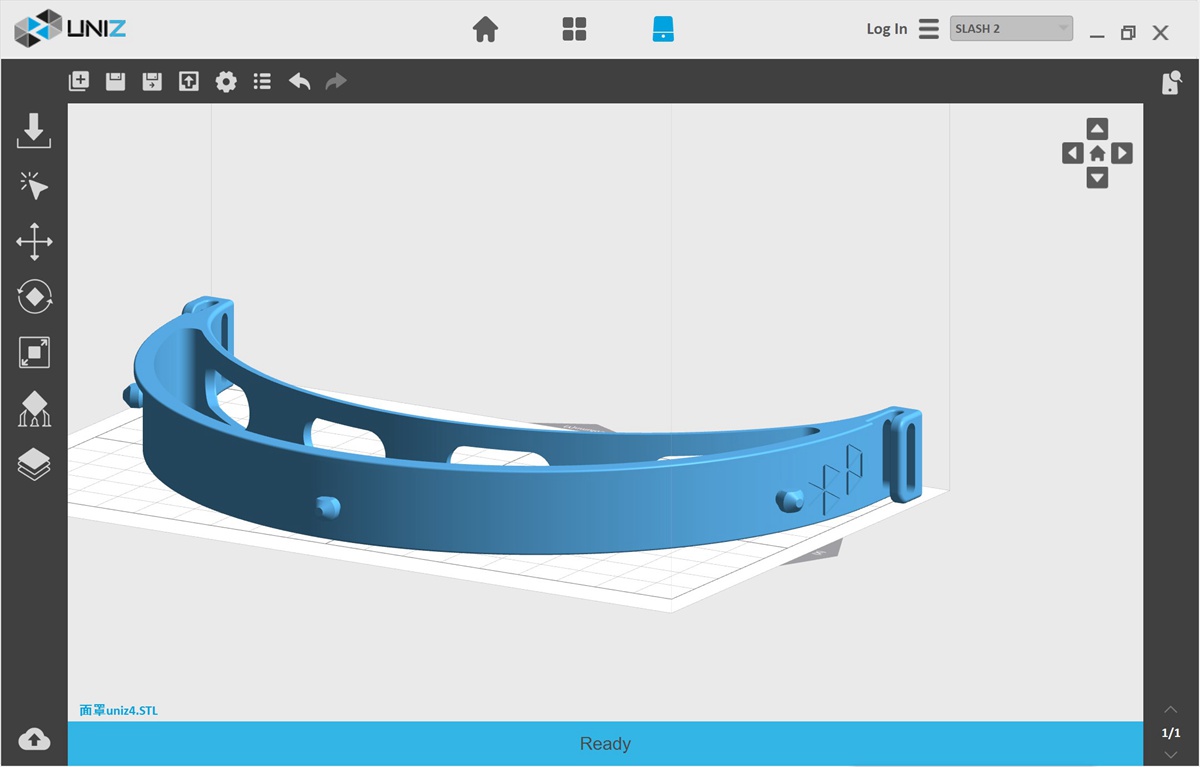 (Modeler: UNIZ-LZL)
Equipped with 192*120mm build platform, SLASH series printers can print the bracket of Face Shield in half an hour. Then wash and post-cure it. The three protrusions on the front are used to place PET shield. Two flat holes on sides are used to tie elastic bands.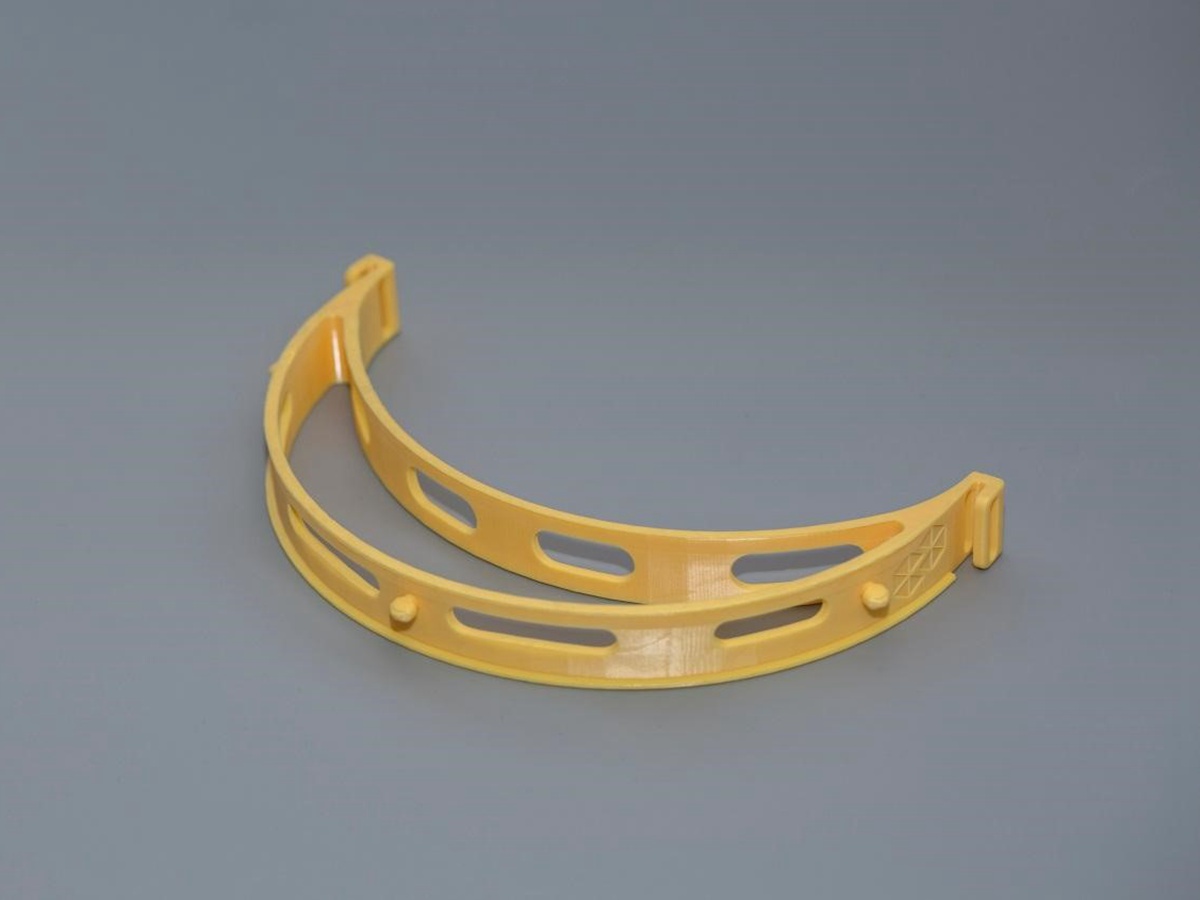 2. Cut PET Shield
Cut a transparent PET sheet to 25cm*30cm size. We recommend PET sheets with thickness between 0.15-0.25mm. It is better to use PET sheets dedicated for facial protection. If there is no face shield dedicated sheets, you could use other types of PET sheets to meet an urgent need. You can adjust the length of the face shield based on the individual's face shape.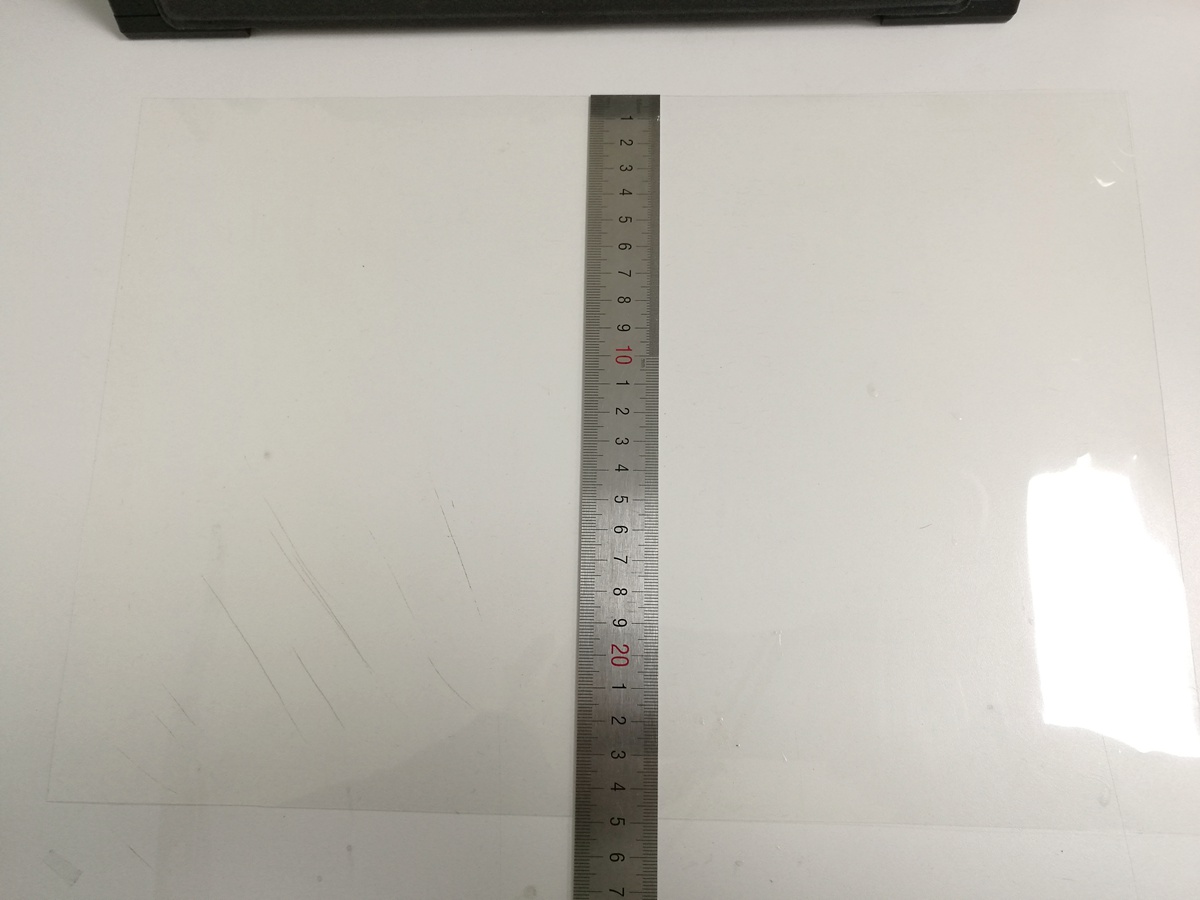 The distance between the center protrusion and the edge of bracket is 1cm.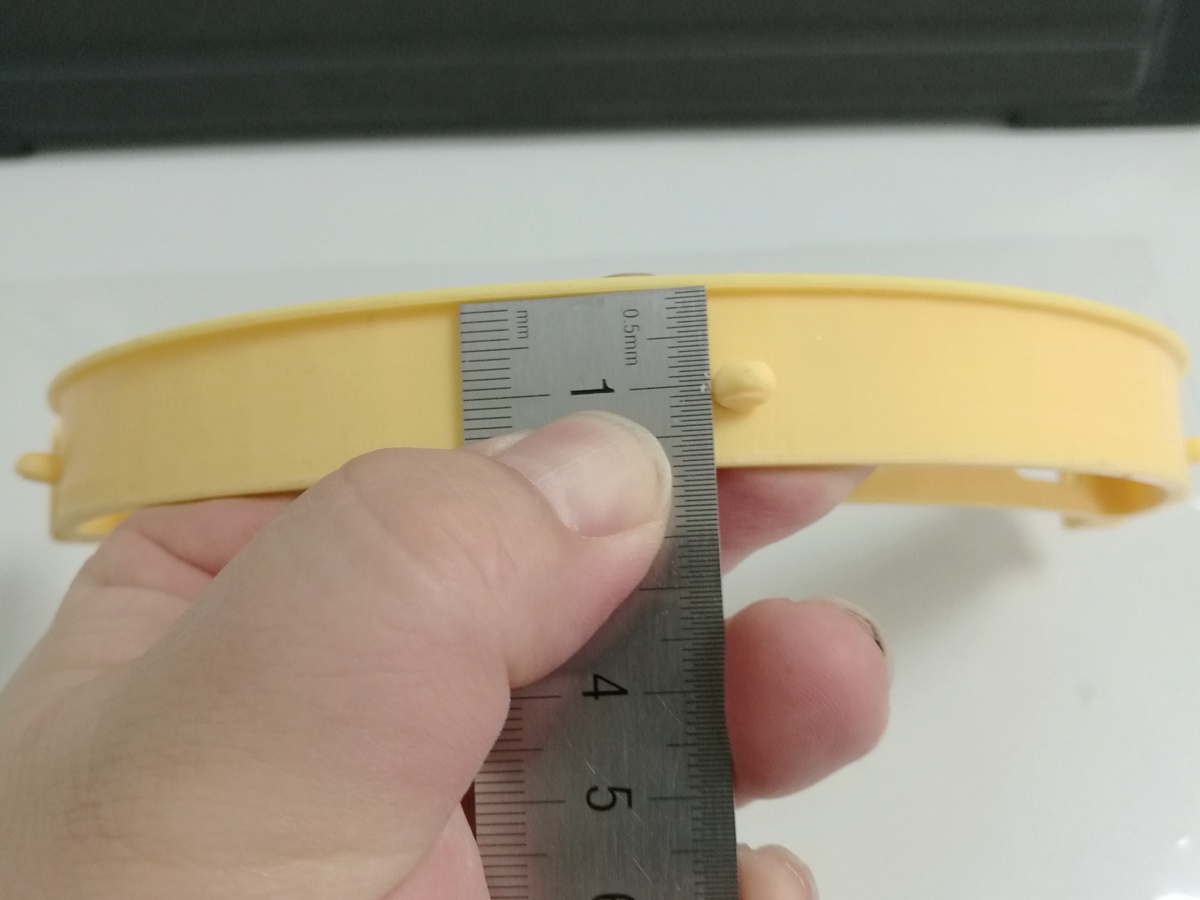 Measure 1cm on the sides of the PET sheet and mark it with a pen or marker.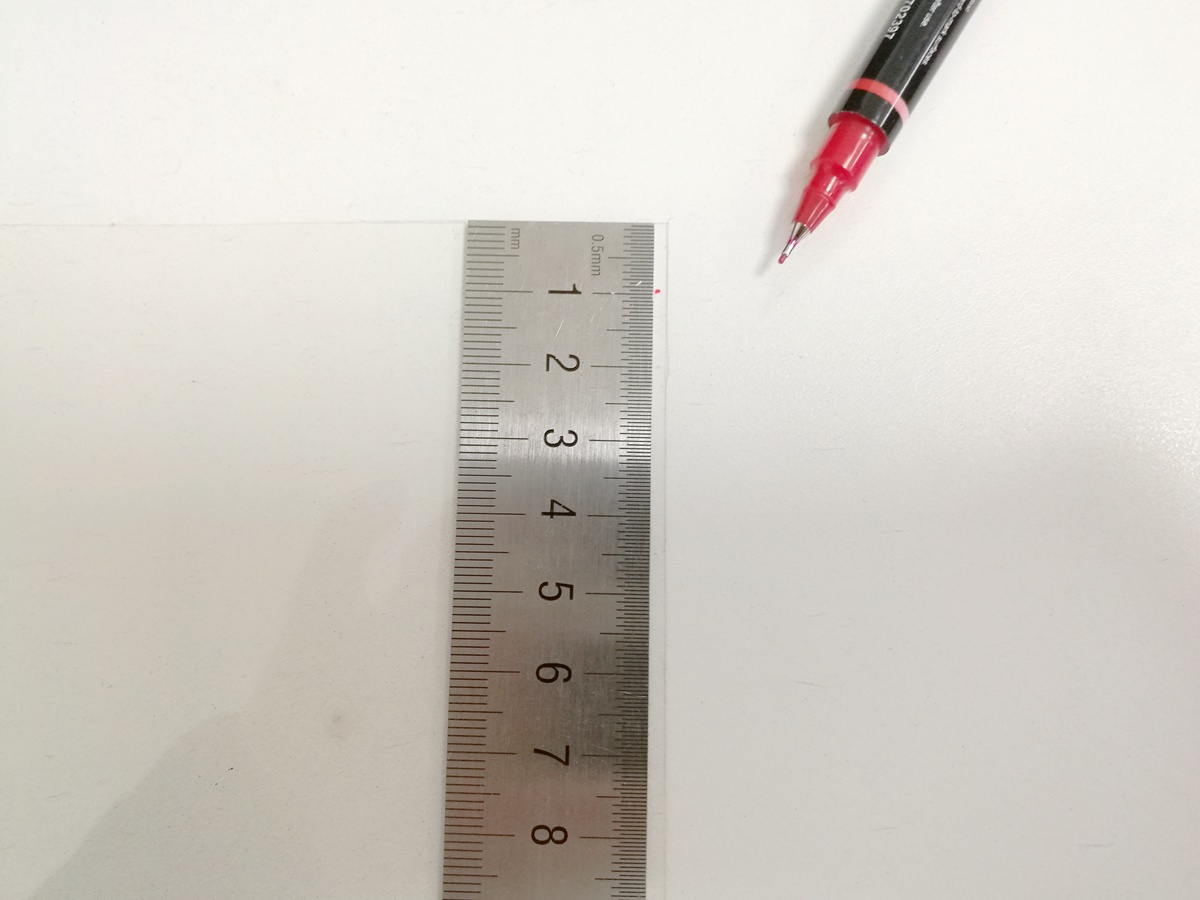 Place ruler at marked points on sides. Find and mark the center point(which is 12.5cm from side).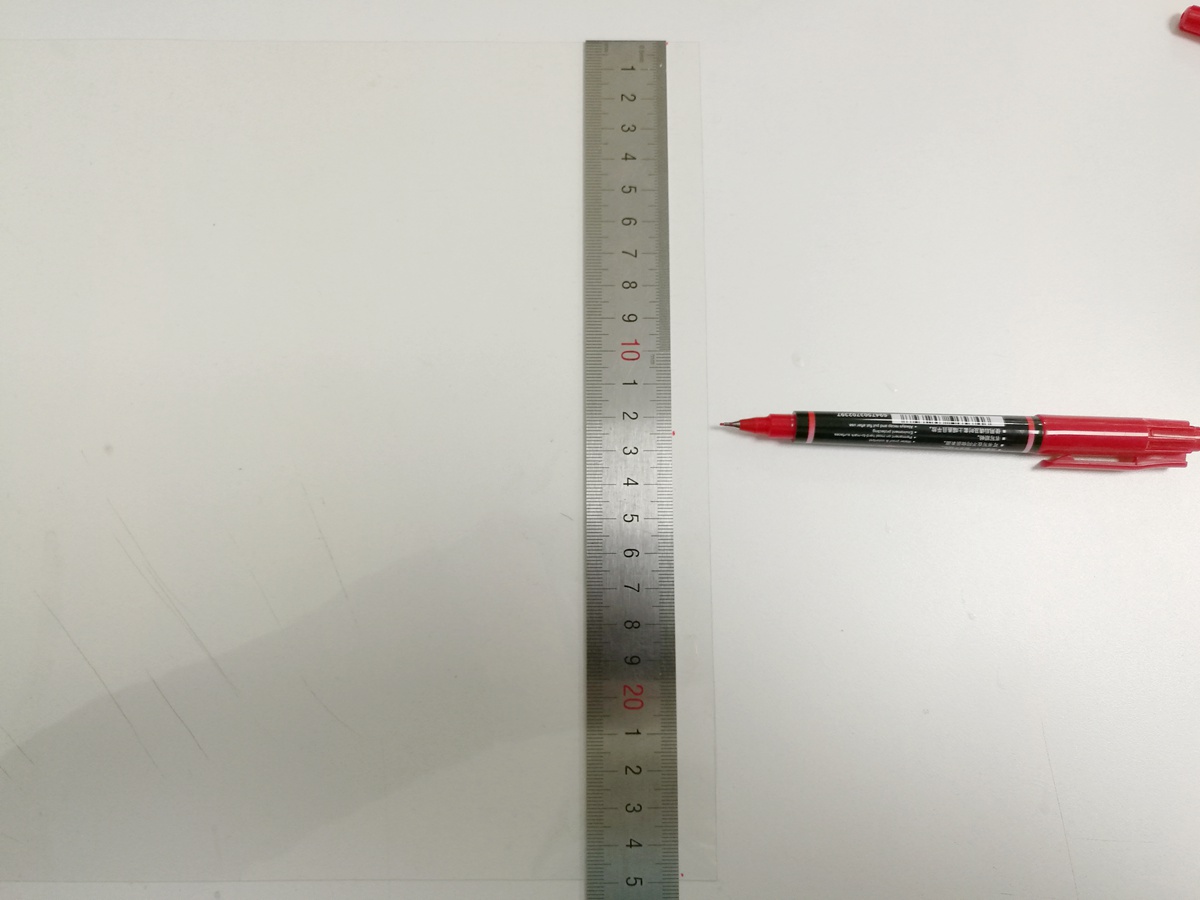 Open a cross hole by knife(or by laser cut)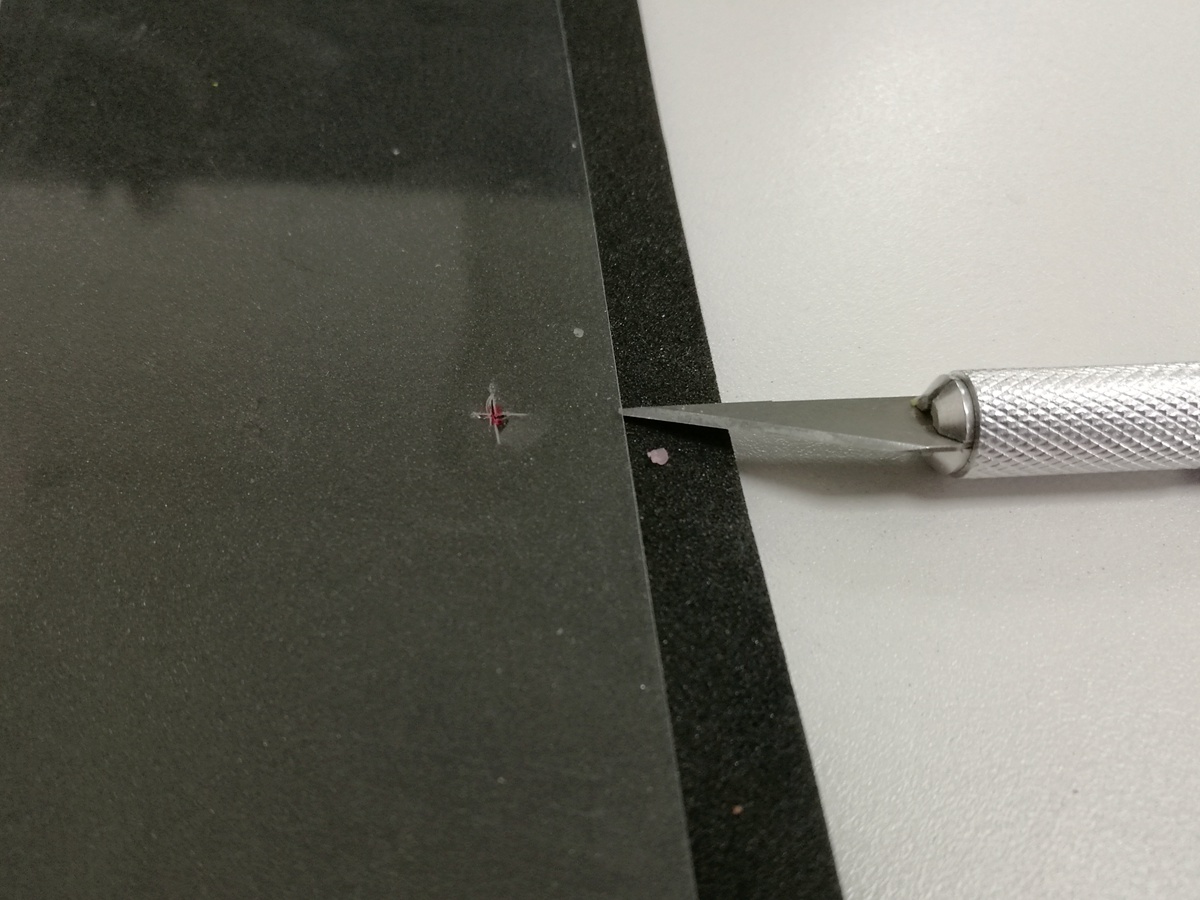 Align the center hole on the shield sheet to the 3D printed bracket.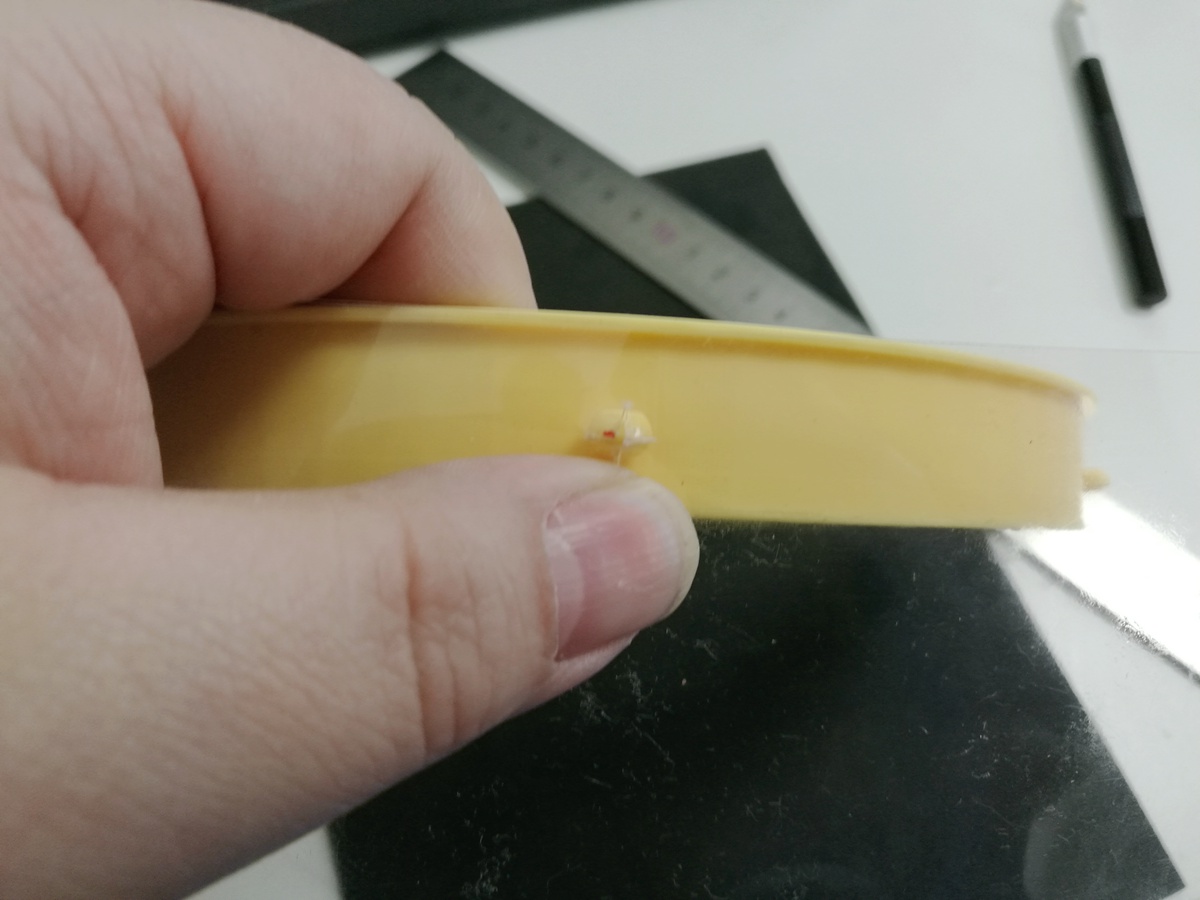 Carefully bend the shield sheet and align the sheet to the locations of two side protrusions. Mark them and cut holes accordingly. Then align the shield sheet to them.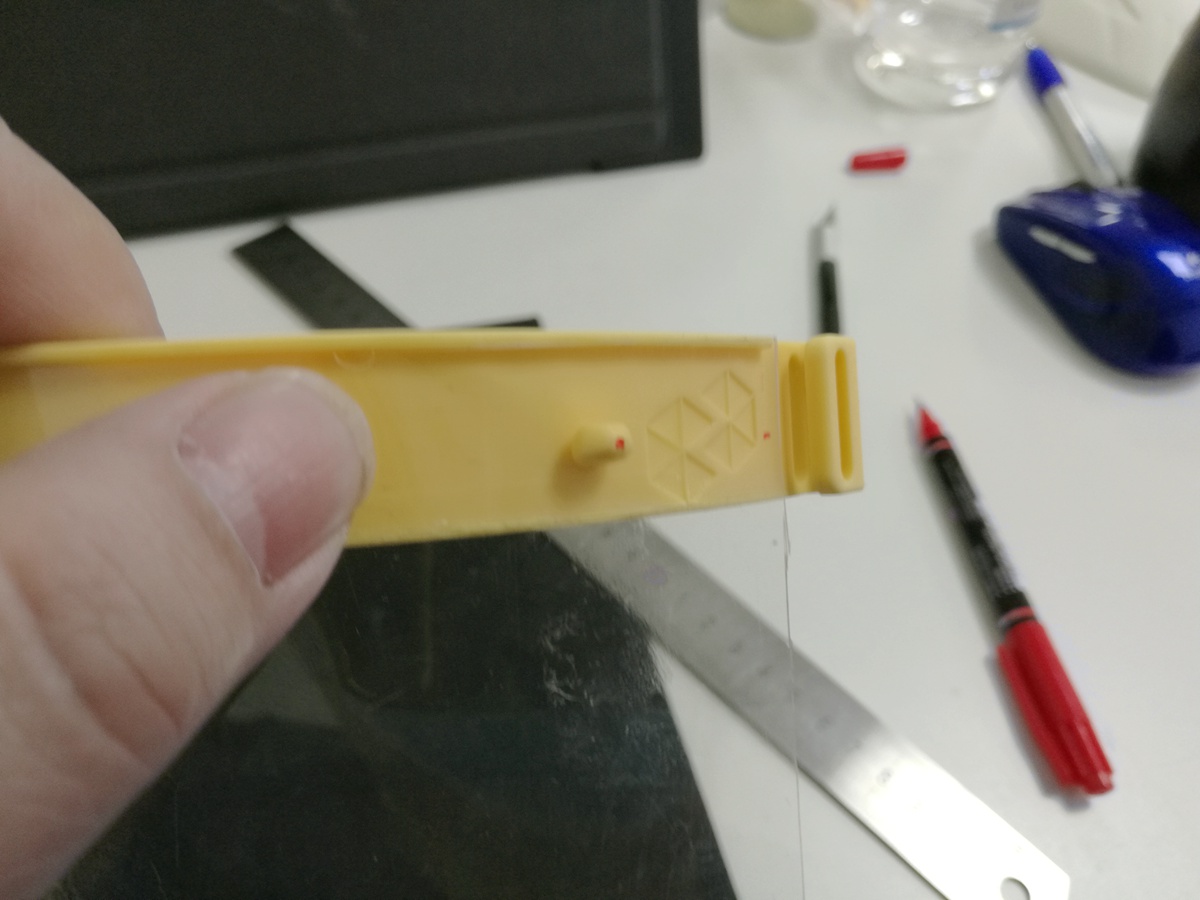 Tie elastic band on sides holes. Adjust band length basing on head size.
Create the rounded edges at the bottom half of the shield sheet to avoid scratching yourself.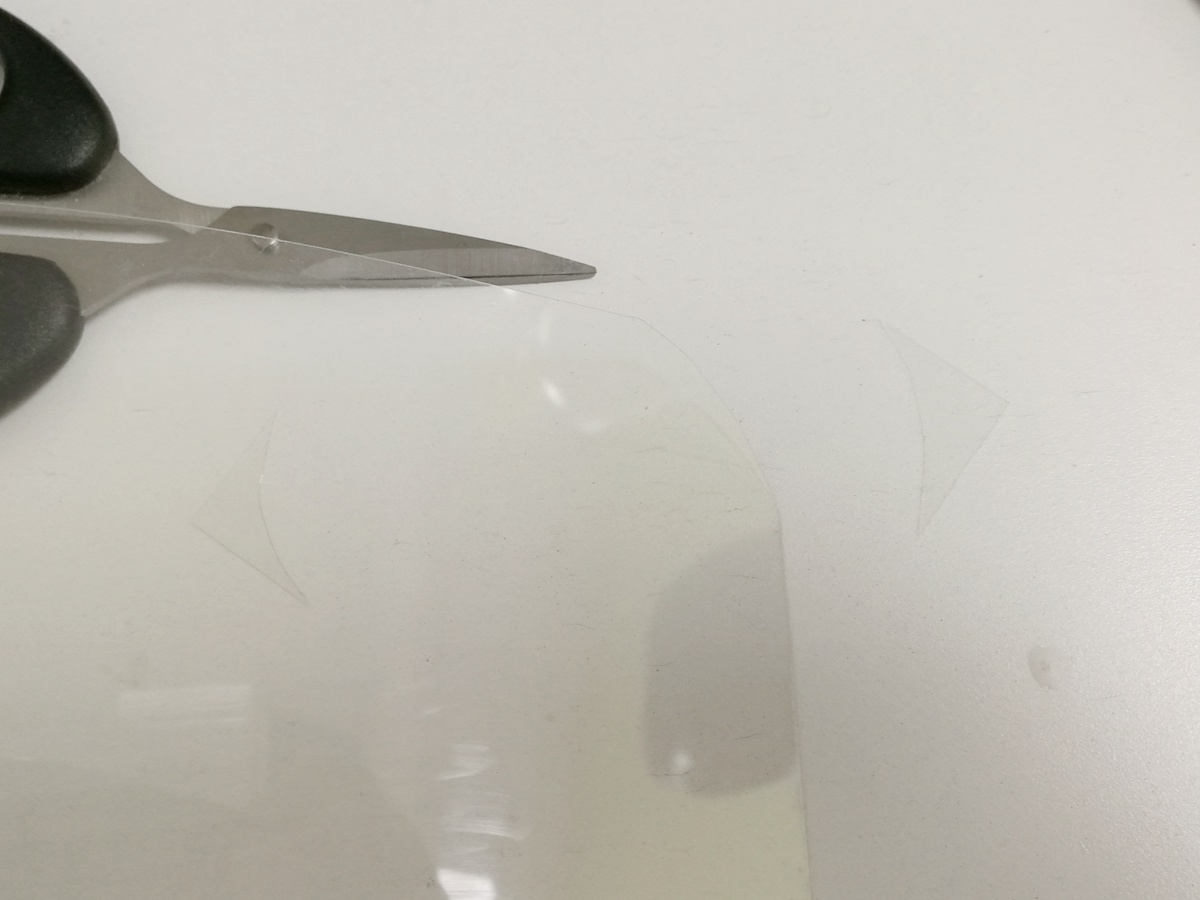 And now your mask is done!
You can use 75% medical alcohol to clean it. To quickly scale up production of face shields, UNIZ is making the design open and available to the public so that other additive manufacturers around the world may help to produce face shields for their local areas. Users who own Slash series 3D printer can download this model from cloud model store in software. If you don't own a Slash series 3D printer, you could send email to covid-19@uniz.com for this file.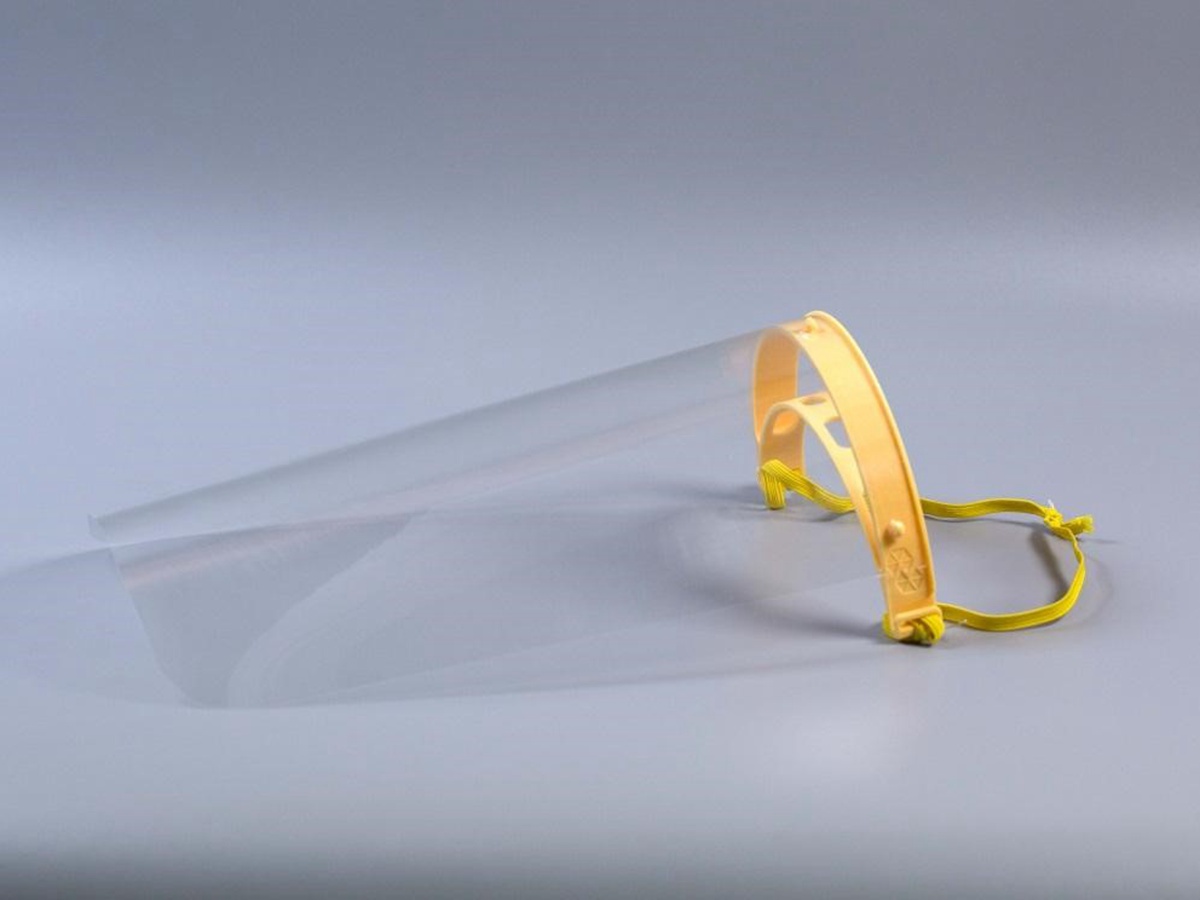 Beside the Face Shield and Mask Multiplier, UNIZ also developed a series of devices for the prevention of COVID-19 such as goggles, hand-free door openers, etc. If you need any 3D printed products intended to prevent or treat COVID-19, please email covid-19@uniz.com
If you are working on COVID-19 related projects and need access to 3D printed parts, or if you have access to 3D printers and are willing to volunteer your time and equipment in this fight against COVID-19, please contact us as well. We will do our best to connect available printers in about 60 countries and relevant services to the people who need them most.
Disclaimer

Please be noted that this face shield is not a medical device and haven't got any verification or validation by organizations or hospitals yet. It is only a temporary solution to resolve the PPE shortage problem. Normal citizens like cashers, waiters/waitresses, couriers could use it for daily protection. The design and instructions are provided on an as is basis. Face shield equipment is subject to the regulations and laws that might apply in your particular geography. Please check with local regulatory authorities.